HABRAS
Terminal Ballistics High Speed Rocket Test Track called HABRAS is one of the ground test facilities that is built and operated by TÜBİTAK SAGE to provide dynamic testing services for defense and aerospace research.
HABRAS is the longest high speed rocket test track in Europe with 2-km long double rail system.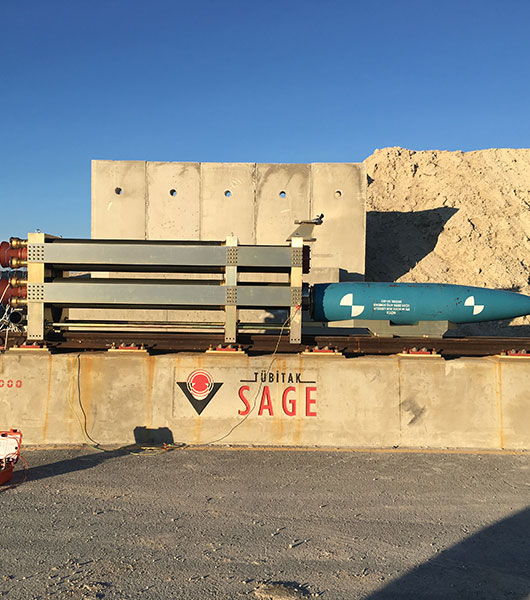 Mission
The main objective of HABRAS Terminal Ballistics High Speed Rocket Test Track is to meet the requirements of defence and aerospace industries and government authorities all around the world and create smart engineering solutions for their test demands.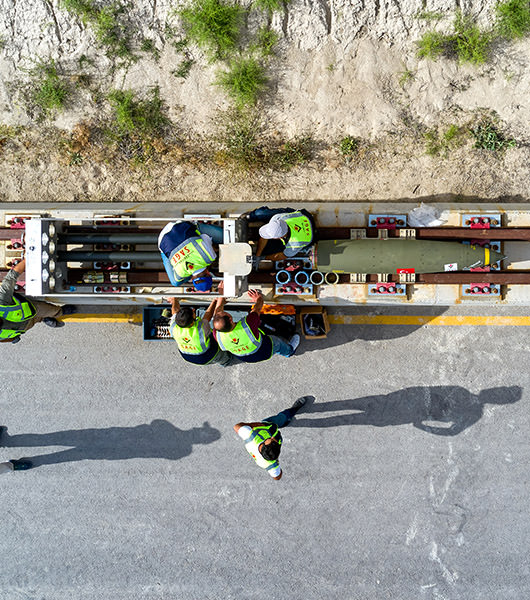 Missiles, bombs, warheads, fuzing systems, propulsion systems, seeker, and guidance systems,
Ejection seats, parachutes, canopy jettison systems, and rescue kits,
Rain/ice/particle erosion, high G-loads, and blast
Solid/liquid propellant rocket motors, aircraft/space shuttle engine tests.